Our 8th secret tip about how to deal with an Architect focus on the time frame to complete your construction project.
If you have just landed here do not miss our previous tips:
8. Be Aware of Time

Be prepared for a long journey. Most construction projects take a considerable amount of time until completion. Don't be deluded by TV programmes like "Room to Improve" where everything is squeezed into an hour show giving you the (wrong) impression that just a week have passed.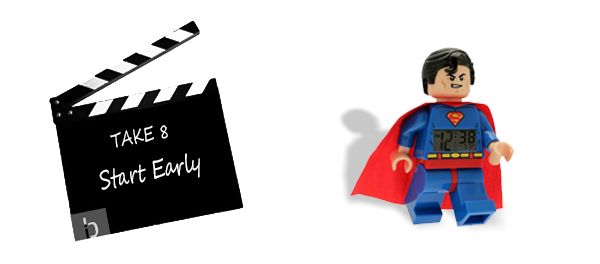 Hot tip: Your Architect needs time to plan and design things properly. Sometimes it may look like a waste of time but, in reality, it is time you gain during construction and nearly always money you save. You are also unlikely to be the Architect's only client. So make sure you communicate your decisions as early as possible to avoid delays.
Go to Take 9 – Pay on Time